 Cooperations
In cooperative research projects with international partners from other European countries, new research questions are developed and forward-looking research fields are opened up. Symposia and PhD peer reviews with an international orientation provide a forum for the exchange of knowledge and networking, as well as for the discussion of questions in broad, also trans-disciplinary contexts. Guest lectures by internationally active architects and urban planners also contribute to this.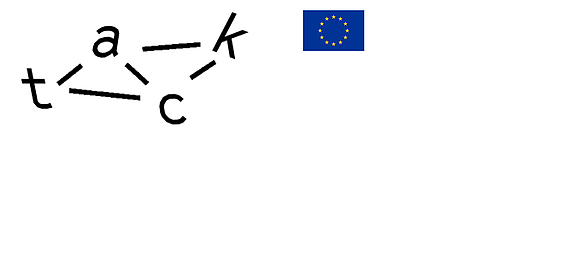 Communities of Tacit Knowledge
Architecture and Its Ways of Knowing
'Communities of Tacit Knowledge' is an innovative and newly EU-funded research and training network initiated by ten major academic institutions in Europe. The aim of this project is to train young scientists to analyse, understand and apply the specific knowledge used by architects in the design of buildings and cities. It focuses on the individual and collective implicit treasury of experience and insights of our discipline, which are materialised in buildings and spaces, drawings or models, but often times are not expressed verbally. In collaboration with three cultural architectural institutions and nine international architectural offices, a unique PhD training program is offered to a group of young academics, encouraging them to explore the very character of tacit knowledge (in architecture) and its potential in addressing current and future issues in the built environment. Three years of intensive research and transdisciplinary exchange within the TACK project will result in 10 parallel PhD projects, grouped in three clusters: (1) Approaching Tacit Knowledge: Theories and Histories, (2) Probing Tacit Knowledge: Concrete Cases and Approaches and (3) Situating Tacit Knowledge.
The individual Research Project in Hannover guided by Prof. Dr. Margitta Buchert and the a_ku- team is allocated to the third cluster and focuses on the specifics of knowledge genesis and performance through reflexivity. Tacit knowledge is related to ways of doing. It is part and parcel of the practice. Design can also entail reflexive dimensions, as practitioners take stock of their groundings, potentials and actions and of the effect of these actions. The IRP will examine how reflexive dimension of design is to be understood, and how it can be conceptualised, strategically positioned and treated to trigger innovative practice and research.
Entire project duration: September 2019 – August 2023
Full time PhD position: March 1st, 2020 – February 28th, 2023
Academic project partners: ETH Zurich, Delft University of Technology, KTH Royal Institute of Technology (Stockholm), Oslo School of Architecture and Design, University of Wuppertal, Politecnico Milano, Academy of Arts Wien, University of Antwerp, University College London, Leibniz University Hannover
Non-academic partners: Het Nieuwe Instituut, Vlaams Architectuur Instituut, Architekturzentrum Wien (AzW), Architecten De Vylder Vinck Taillieu, Kortkenie Stuhlmacher Architecten, Spridd, De Smet Vermeulen, Cityfoerster, One Fine Day architects, SOMA Architecture/Stefan Rutzinger, Onsite Studio, Snøhetta architects
This project has received funding from the European Union's Horizon 2020 research and innovation programme under grant agreement No 860413.
For more information, see:
https://tacit-knowledge-architecture.com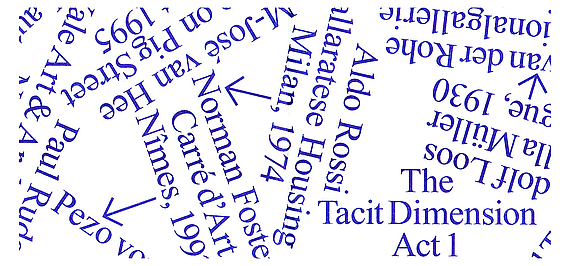 The Tacit Dimension
Architecture knowledge and scientific research
To what extent can architectural design and design-based research be considered scientific? If science operates on the basis of common methods and approaches that are made explicit, is there not an element in architecture and other creative arts that is destined to remain outside the realm of scientific inquiry?
This research proposal builds on the supposition that there is an uncodifiable form of knowledge embodied in the material products of architecture from treatises and drawings to models and buildings 'that, in fact, we can' know more than we can tell? (Polanyi, 1968). Yet it also proposes that certain aspects of this tacit knowledge can be articulated. Therefore, it asks questions such as: what are the types of criteria that identify the knowledge specific to architecture, and how can we enhance traditional standards of scientific research through the knowledge generated in the studio and materialized in professional practice?
As such, it focuses on material products as the basis for evalution and analysis. Departing from the idea that 'designerly ways of knowing' may contribute to the criteria and approaches of scientific research in general, this project draws together a network of European scholars already working at the crossroads of design, cultural analysis, history and philosophy. In combining the efforts of reflective cultural analysis and the material propositions of design, architecture stands as a test case for a new perspective on knowledge.
The project was funded by the Netherlands Organisation for Scientific Research (NWO) and affiliated with TU Delft. Project partners include: Prof. Dr. Margitta Buchert (Leibniz Universität Hannover) Prof. Dr. Christoph Grafe (BU Wuppertal), Prof. Dr. Mari Lending (Oslo School of Architecture and Design), Prof. Dr. Angelika Schnell (Academy of Fine Arts Vienna), Prof. Dr. Lara Schrijver (University of Antwerp)
Related publication: Lara Schrijver (ed.), The Tacit Dimension. Act 1, Delft: TU 2014